Been a tiring start to the weekend.
So this post is a short one :)
Just had to share this page I made for the recent
One Little Word
challenge.
The word prompt is Reflect and I thought this photo, taken at Easter time, was ideal for what I wanted to say.
Some close ups :)
ran out of E's. So used the 3's and for the little stickers I altered the c's :)
Love this corner :) The journal spots, mini recipe cards, are from
Shabby Chic Crafts
, the Dotty paper is the packaging from some
American Crafts
Eyelets, the wise owl stamp is from an envelope and the chipboard button and tag are from
Jenni Bowlin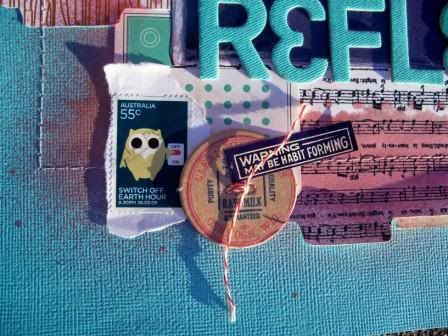 Ok that's me, thanks for stopping by, I'm out of here :)
Pin It Now!