So we ventured out this afternoon and sold half of the Girl Guide Biscuits that we have.
Meant to rain for the rest of the week and snow mid week, on the mountain.
Dave has made 'his' meatloaf for dinner, he had a helper this time.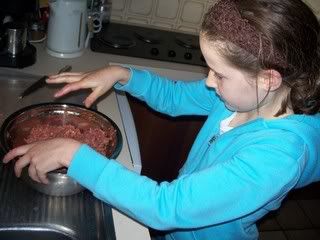 It's in the oven and smelling mighty fine!!
He is in the kitchen whipping up something for dessert, not sure what... hang on the little spies have come and told me he is making waffles... :) :) :)
Yesterday I finished off these 2 canvases, using up random Thickers (letter stickers).

and with that I am out of here.
Pin It Now!