It's the middle of a busy day and we just got a postcard from Dad. Glad they are having a nice time together but boy am I missing them all. Been a week of that though (missing my Mum, sister and her girls) and will be SOOOO glad when they are all home, one day.
So to distract myself I am here AND I have things to share :)
Anyone who reads my blog knows I LOVE Glimmer mist, right?
WELLLLLLL Glimmer Mist bottles are having a make over!!
"Glimmer Mist is the same great product with a Fabulous NEW Look!"
The photo on their blog just made me swoon!!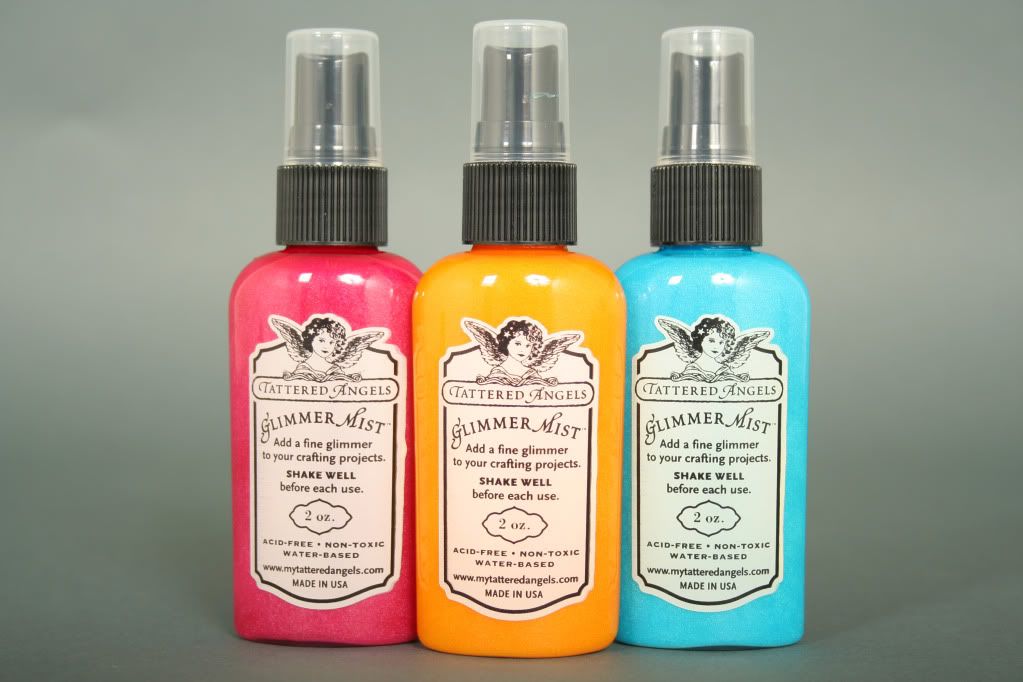 Love the new 'Swish' look that Tattered Angels have given the bottles and my goodness how amazing are the three colours in the photo *drool drool*
Something else that made me swoon was the new papers from Jenni Bowlin. I was lucky enough to have them included in the kit I put together for Love Scrappin'. The kits are just $12 and are very limited so make sure you go have a look.
Here are the 3 8.5x11 pages I made from the kit.
Tomorrow I will blog with some techniques I used to make some of the things on the three pages.
Right, back to the day…
It's cold and wet…
Visited my Great Aunt this morning…
Dr's appointment for Megan after school….
Lamb casserole in the slow cooker…
Roll on bedtime :)
Ciao for now :)
Pin It Now!