Elizabeth bought me this, this afternoon.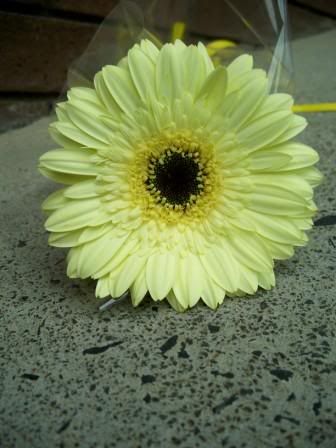 Why? Because I gave her the money and asked her to lol
Was hoping for one of the brighter sun flower looking ones but this one is just as uplifting :)
Scrapped this page today.
One Little Word
, challenge number 51, in honour of their 2nd birthday the word prompt was 2 :) So here is my take
Did some masking, sprayed some
glimmer mist
and then some painting with my
smiggle
oil pastels.
"I often wonder where your feet will take you. Wonder where your heart will take you. Where your dreams will carry you. What amazing adventures you will have. Allow your feet to take you to places that will challenge you and allow you to grow. Be open to learning, be ready for new things and be willing to step out and be vulnerable for this is when you will see the real person that you are. Someone who is funny, smart, quick to learn, caring, artistic, clever and good. We love you, and no matter where these 2 feet take you, we always will. Take care of these 2 feet and they will take care of you."
Pin It Now!