Not those types
But the prayerful types
The ones I was wishing for last week
Because this week has been full of sun, well almost full lol, and Elizabeth has settled down AND today said goodbye at the door AND went to the window to wave AND did not shed one tear NOT ONE!!!
Just makes me wonder what was going on last week BUT not thinking too hard about that because I am enjoying this week :)
So we have been enjoying the sunshine, when Lucy and I have been around home, cos this is our busy week, and I took these photos yesterday while we were out in the backyard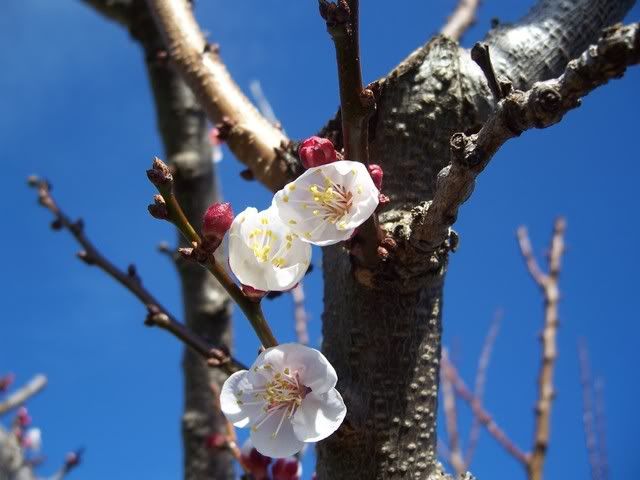 Love seeing blossoms on the trees
Yes the sky was that blue, the photo is unedited!
Love that there will be lots of apricots on the tree
Well assuming there will be if this, below, keeps happening there might not be so many….
Yep she climbed the tree, bounced on the trampoline… did all the things we haven't been able to do in a while because of the rain
See the length of the grass??
It's been "going to be mowed" in a while but the weekends have been either busy or rained out!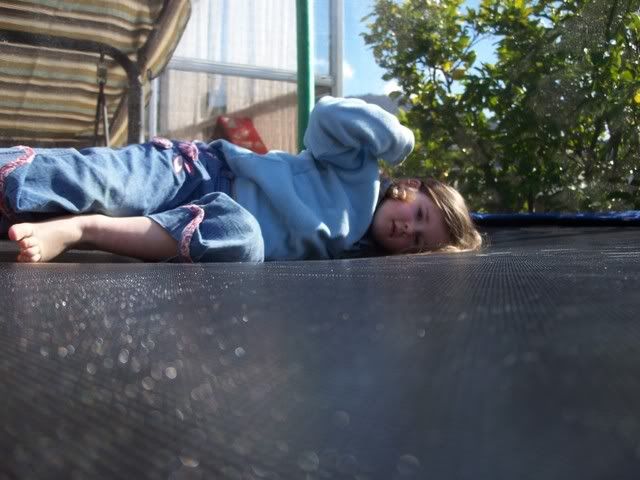 Was nice to just bask in the sunshine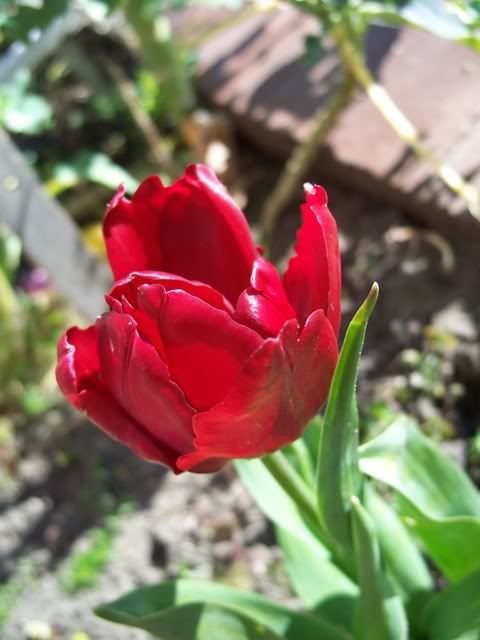 and spying my first tulip for the year, NICE indeed!!!!

What other news…
*Dave came home for lunch today, ME LIKEY :)
*Megan has been doing the 'growing up' program at school and it's all interesting… I know why they think it's good to have kids aware of such stuff but when you have a kid who thinks too much… well it's interesting lol
*Jessica gets enrolled in Guides next week, she is excited, being she thought it was happening 2 weeks ago lol, and is loving the social side but not the late nights, which is funny cos she is only going to bed an hour and half later than normal but YOU CAN NOTICE THE DIFFERENCE!!
*Not long till we go away, YAYAYAYAYAYAYAYAYAYAY
Haven't been doing anything creative, seems like forever but it isn't, and when I have had time to do anything I have been plodding along with my last Scrap-n-Crop kit
The September one is my last, it's been a whole 12 months since Project Scrap-Away, so my time on the DT commitment with Scrap-n-Crop is up
Sad but open to the 'something new' that may come along
Here are some peeks of the layouts I made with the September kit
Also today I made a decision
I have started uploading work to my SIS gallery again
It's been over 12 months since I did and I am still wresting with myself as to what 'capacity' I use the gallery but I just miss being encouraged and inspiring others seems easier when you have a defined gallery so I am taking my work on the road, so to speak, and will see how that one goes.
Right-oh am off now to make my man a coffee and see if he will come nuggle on the couch for a while :) :)
Pin It Now!