thanks to
Blackmore's Cold Combat tablets
! They work REALLY work.
Thanks for the 'feel better' messages, appreciated your kind thoughts :)
This morning Megan had a birthday party to go to so we spent the day around home.
Saw a garage sale around the corner, as I drove home from dropping Megan off, so we walked up and spent some money :)
Lucy wanted these sunnies :)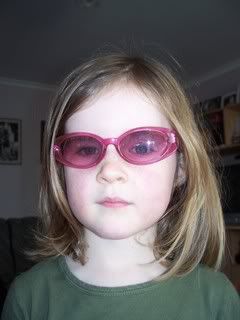 Jessica found a 'treasure box' and Elizabeth snaffled up these blocks, which have been played with since getting home!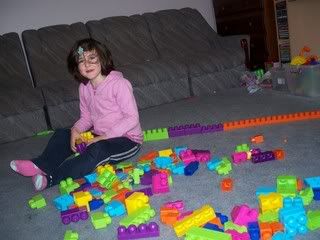 This afternoon I decided to clean this
so it now looks like this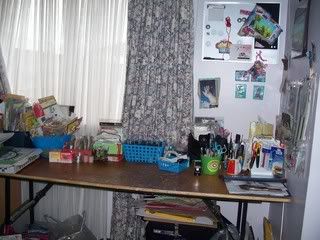 Added this to the wall
is a glimmer misted cardboard butterfly, on which I wrote learn to fly over and over :)
Also had to use the clean area and scrap, so I did :)
Pin It Now!