and I'm not apologising :) lol
I hope you will agree it is worth the read :)
This morning it was freezing!!
Had a dentist appointment for each of the girls before lunch, they all had good healthy teeth :)
After lunch the sun came out and the girls got busy with some shoe boxes.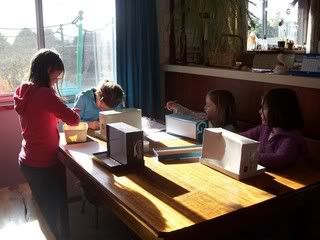 Lucy made a castle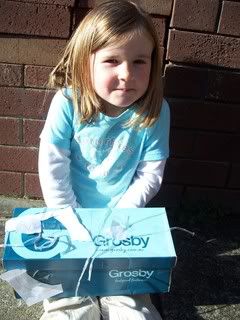 for her Dora's :)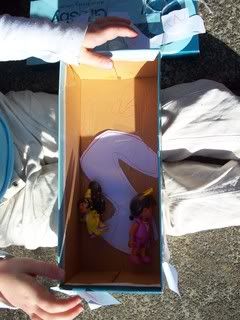 The others made a dioramas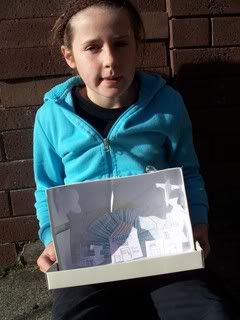 Megan's is about where her sisters will live when they grow up. Lucy wants to be a princess so she has a palace, Elizabeth wants to be a doughnut maker so has a doughnut shop and Jessica wants to ride horses so gets to live in a stable?? nah a house with a horse house lol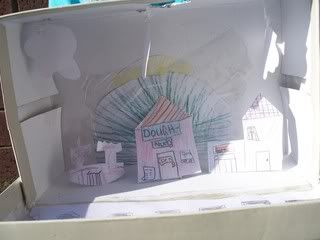 Elizabeth made a cooking show,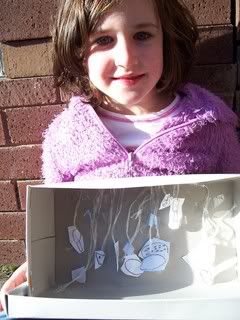 so you get to see all the food
and Jessica made a night scene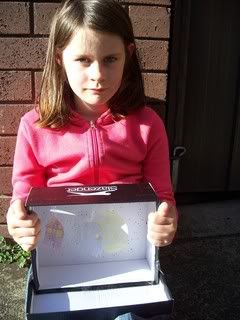 for the ghost who was off to school.

I had a little fun with my camera today too

my props didn't go to waste :)
and this photo, which I called 'She dreams of summers past'
Today, being the first of the month, means that the
Scrap-n-Crop
June kit is up and for sale.
Here are the pages I made using the kit.

Head on over to the
Scrap-n-Crop
to see more and also check out what
Rachel
created with the kit.
And I am excited to share my very first creation for the
Such Sweet Tierney
Design Team. Love London's products and was thrilled to be able to use the decorated buttons and chipboard buttons.
Everything on the page is from the May
Q-Tea
kit, apart from the buttons and the envelope, which was also from
London
:)
See the gorgeous chipboard buttons?
and journaling so you don't have to strain your eyes :)
and finally....
For this kit I pulled together a kit that was very autumn-y. But also wanted to show that you could do so much more with these colours. Also have a thing for stars at the moment, have you noticed??!! lol
Some glimmer misted and doodled stars
the journaling is about how much she can do now she is six.
This page I cut out some leaves
and journaled about Jessica plucking the daisy petals and said "Mummy loves me, Mummy loves me". The embroidery thread is in the kit :)
This page I painted the Heidi Swapp stars.
For this one I made a shaker box out of some packaging, the falling stars remind me of the falling autumn leaves, which worked perfectly on this page :)
and for this page I used embossing powder to highlight the stars.
So here it is... the end of this mammoth post!!!
Thanks for stopping by, thanks for reading and if you leave a comment I send you a big hug :)
Pin It Now!