This little chicky turned 6 yesterday.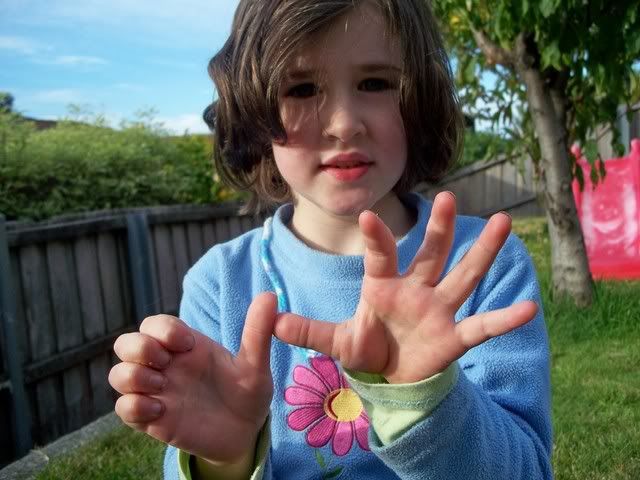 This photo was taken today because yesterday was JAM PACKED!!!
Up early to open presents
Off to McDonalds for breakfast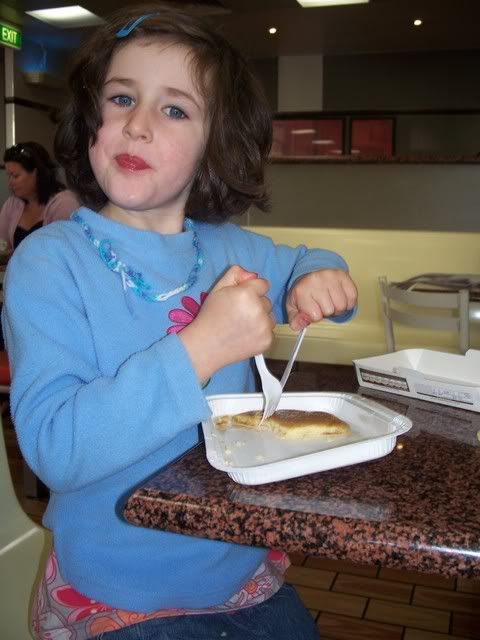 Off to Megan's soccer game.
Their game was 3-3!! Not bad being that last year her team only scored 2 goals for the whole season!!
Home via the supermarket for cake and lunch provisions.
Ate lunch.
Back in the car again for Jessica's first soccer game.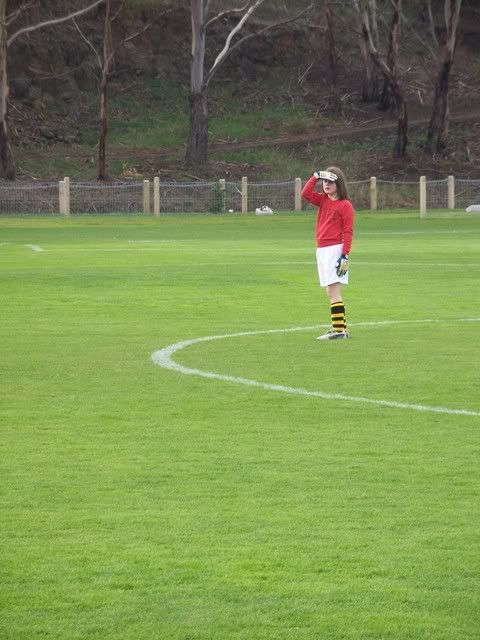 She played the second half in goals... I think there is something genetic about this happening... Dave left part way through the second half, after umpiring the first half, so he could go to be goalie for his team :)
Took the girls to McDonalds, again lol, after soccer for a icecream cone.
When Dave got home from his game he helped Elizabeth set up the Marble run that we gave her for her birthday.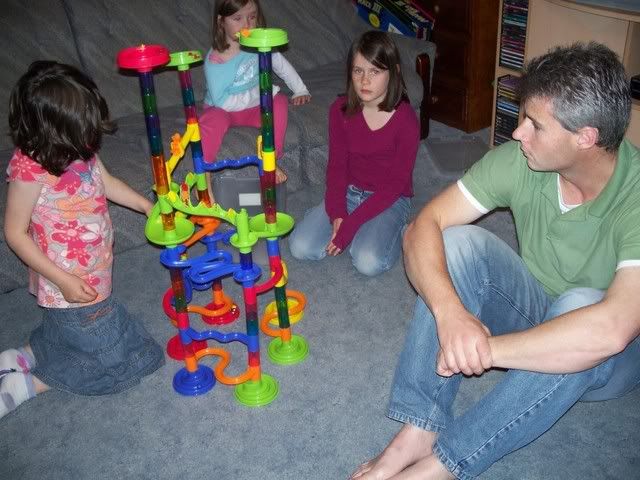 and I cooked dinner
home made pizza, as requested ;) Uncle Samuel and Louise came for dinner so it was a noisy time :) We ate in front of the telly and watched a movie.
Once the pizza(s) were gone we enjoyed birthday cake,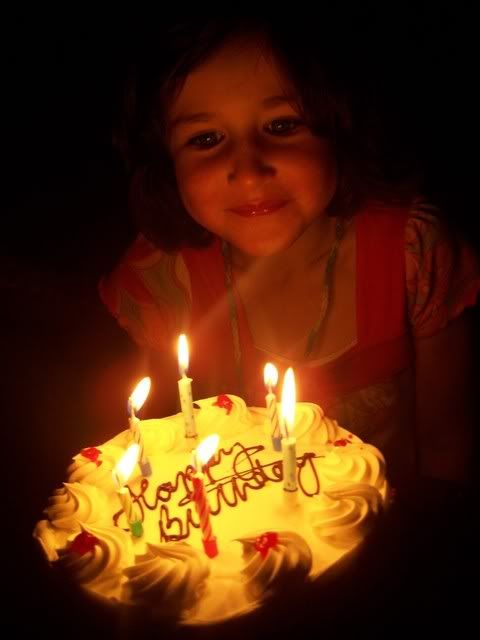 LOVE this photo of Elizabeth and her lit cake, love it.
She loved cutting the cake and had to sample it before we did ;)
Tonight Dave and Elizabeth made tarts, using the REAL cooking set that Grandma and Grandpa gave her. She came and told me that they were "good looking tarts", and they were!
So she has had a wonderful time turning 6 and our weekend has been full :)
And the news I mentioned in the post below...
Is that I have been selected to join the Design Team for
Such Sweet Tierney
. London creates fabulous chipboard buttons and sells them through Etsy. She recently had a DT call and I was one of the 5 she selected, cool?? VERY! Go check out her blog, the other DT members and her wonderful buttons :)
Also wanted to say hi to the new followers of my blog, thanks for visiting and following. I hope you stop by and say hi one day so I can get to know you too :)
Will leave you with some photos I took yesterday/today, just because...
Jessica's stripy legs
and these 2. Dave bought the girls a Pez dispenser each when he was in Sydney. I spied Elizabeth's and took it for a little walk around the garden so I could have some 'fairy's in the garden' photos ;)
Pin It Now!