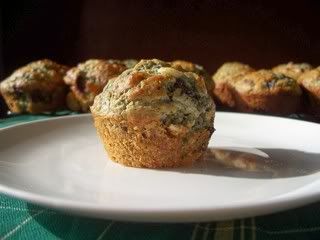 Yesterday I baked some
blueberry muffins
. Had about 1/4 packet of white chocolate buds left, the melting kind, so I smashed them up and threw them into the mix as well.
Been a busy couple of days, for slower days that is! Yesterday Elizabeth had both her Occupational therapy and physio therapy appointments after school. She was tired and fidgety but did ok with both. I had dropped the others off with Dave so we can home in time for me to drop her off and have Megan and Jessica jump in the van and off to Guides.
Today was meant to be another slower day but with the grocery shopping, Jessica colliding with another kid at school, hurting her lip and knocking one of her teeth a little loose... lots of blood but nothing major... we had to go pick her up from school so picked up everyone at the same time and Dave had a Dr appointment and tonight soccer training... so another full day :)
Yesterday I played around with some bits that had been lying around on my scrap table for a while. Pulled this page together ;)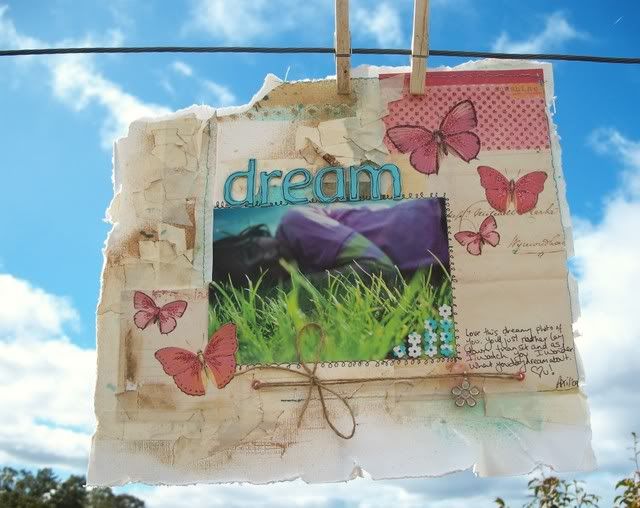 did a little doodling

used another foam dot to stabilise the flower charm
still liking the string and knot thing ;)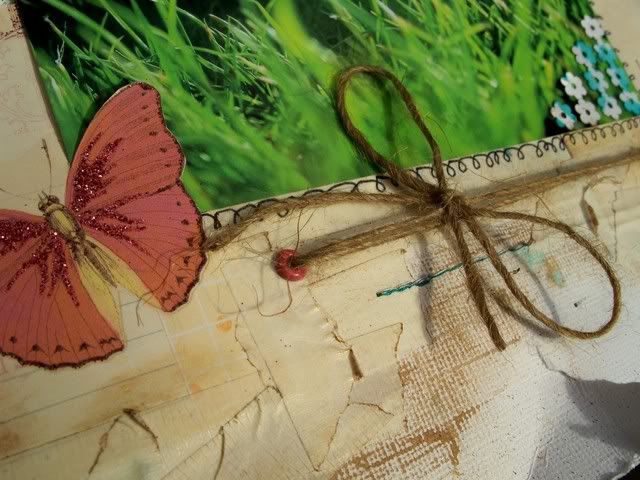 and of course the journaling :)
so that's that.
Tomorrow the girls have the mother's day stall at school. Have briefed them to buy something I will use and not something smelly.. will see how that pans out on Sunday I spose!
PS there is only one of my kits left over at Love Scrappin' so if you were thinking of buying you better hurry. And speaking of Love Scrappin, Suzie has just added some of the new Kaisercrafts Fozz Fontz Alpha's and they are only $5.95!!! CHEAPER THAN CHEAP!!! she has White, Black, Pink and Teal.. guess what colour I am drooling over!! HA!
Pin It Now!