and brr it's cold!!
This is the view that awaited us, from our front door, this morning.
Our Mountain
, with a sprinkling of snow.
After a quick trip to the library and the supermarket we had friends come visit us and it was a lovely way to spend the day.
Elizabeth went well with her OT and physio appointments. Really proud of her, she has 8 'goals' that have been set and we are aiming towards and yesterday she completed 6 of them! We now have to work on some other things to get her working towards completing them all.
We got home from there and we then all went in to visit Baby Isaac and his Mum and Dad. They were all doing well and the girls all had a look at the sleeping baby. From there we went and had some lunch before coming home and making home made pizza for dinner :)
Yesterday I also made this quick page, seems my 'most creative' time of day is right before cooking dinner, so there wasn't daylight to take a photo :)
played with the June
Q-Tea
kit, the Jute Loop braid reminded me of grass.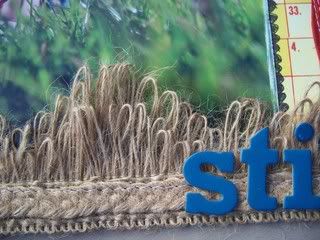 Made flowers with some of the vintage book paper and
Jenni Bowlin
Rhinestone buttons
and the butterfly is from some
October Afternoon
paper, glimmer mist, wire and some beads from the tip shop
Right now Megan is playing her DS, Jessica is trying to watch her play and Elizabeth and Lucy are in the hallway playing "What's the time Mr/Mrs Wolf". Oops Jessica has just gone to play too :)
Pin It Now!