Today started out overcast and COOOOOOLD!!!
Dave had to be on the road early so us girls shut ourselves in the lounge room.
We had morning tea in there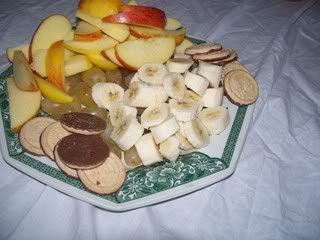 I then thought it would be cool for the girls to paint a canvas each.
So one at a time and taking turns while their paint dried they had fun painting.
Megan knew exactly what she wanted to do so she started by drawing her picture
Jessica wanted to do a butterfly


Elizabeth knew what she wanted to do too but didn't have to draw anything
and Lucy wanted to do a princess, surprise surprise, so I just drew the general shape of a face with a crown and she did the rest.
Lucy did everything except the sides of the canvas and the outline of the crown
Elizabeth did everything except the sides of her canvas, and I had to fill in the blue in the 'e' and the 'v' because she asked me to.
All I did for Jessica's was the gluing of the beads and wire
This afternoon the sun came out for a while so we ventured out so they could use up some energy that had been pent up over the last few 'inside' days.
I took a few photos while there was sunlight.
Jessica's ugg boots
Pea seed sprouting, made me happy!!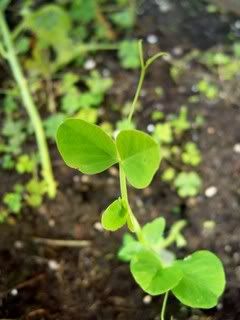 little water drops glistening in the moss

Pin It Now!