It's been raining, LOTS!!
Thankfully this afternoon it eased but it has meant that we have been inside lots.
Been playing with this when I had a minute over the last few days, have some other things on the go to but this ones finished :)
While the girls kept busy with things today I made this page, using the June
Q Tea kit
.
Everything is QTea apart from the Sassafras Lass Whale sticker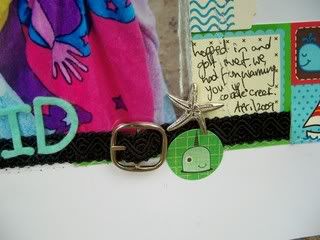 Dave's soccer game for tomorrow has been cancelled, because of the amount of rain, so no idea what our Saturday will be like :)
Pin It Now!