and I will give you lots of photos :)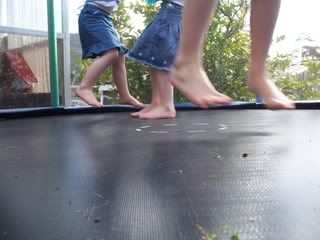 We all enjoyed the sun that came our way this afternoon
The girls went straight for the trampoline, as soon as we got home from Church this morning, and after lunch Dave headed for the lawn mower as the lawn had been waiting for a 'dry' day so it could have a much needed trim ;)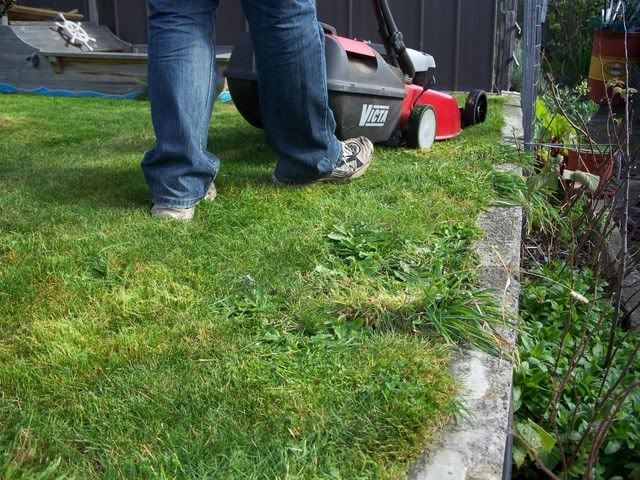 The girls loved getting busy out in the backyard again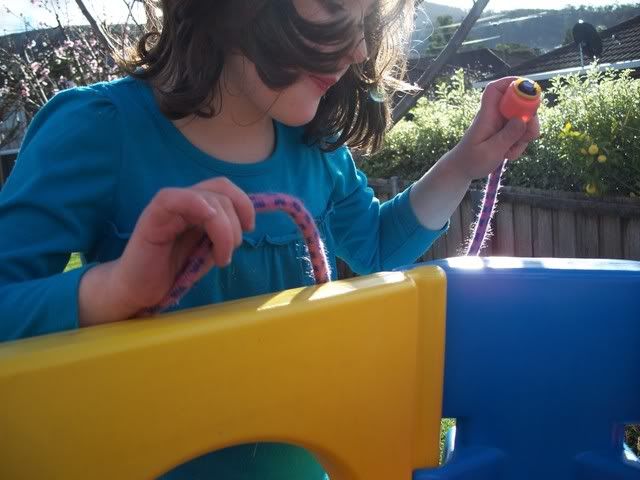 Megan and I had some fun with the camera, will show you what we did at the end of this post,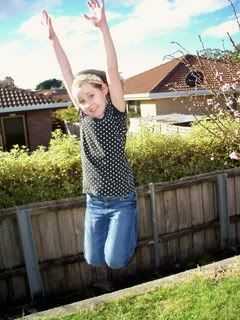 and then this little monkey, also known as Lucy, wanted some photos taken too
She wanted some of her climbing the apricot tree
and balancing, cos she is clever you know!
Speaking of clever…
I finished 2 layouts last night 
This is one of those pages where I want to say something, something that the girls will 'hear' later on in life…
It's information, information that I want to share with them, hence using this Scenic Route rubon
the blue bits of paper are actually from some junk mail that Dave received and I snaffled up
because I wanted to use the words "Make It So"
And I did :)
American Crafts have a challenge happening on their blog, to use sewing and at least 2 of their products, so I thought I would give that a go :)
For this page I used 3 AC papers Moda Bella – Timeless, Craftfair – Midge Gathermore and the base paper is Teen – Tardy Slip and the thickers are Dolce Fabric (Apricot) and Typo Chipboard (Peacock)
The journaling, around the outside of the paper, is all about what they used to get up to in their backyard and it was LOTS lol and as you can see I used heaps of stitching on a scrap piece of brown paper
Ok so the photos I took with Megan…
We had fun with the camera
She is always happy to take part in stuff like this and I am glad, because I love it when she is happy and I get a photo like this :)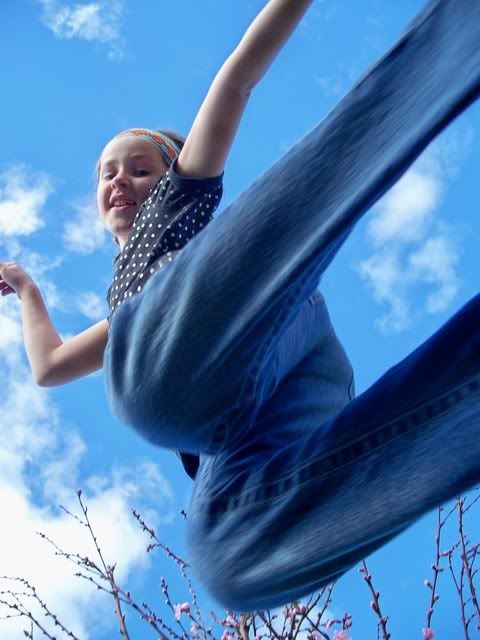 Oh and speaking of fun…
While I cooked dinner I started reading this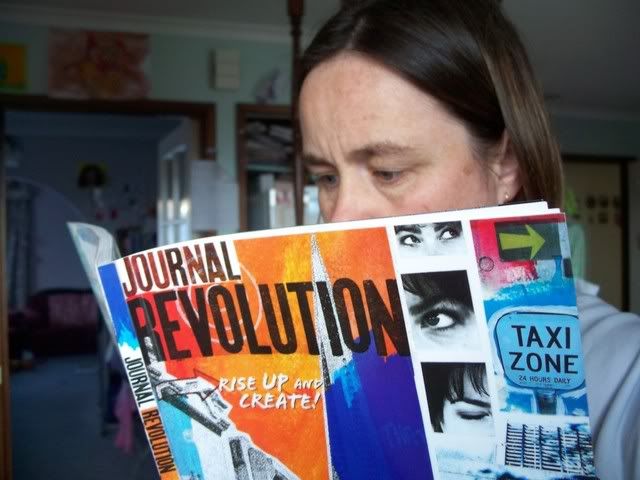 Very cool and inspiring book, very FUN!!
Pin It Now!