It was a slightly full day, as you will see…
* 2 games of soccer at 9am, so Dave took Megan to her game while the rest of us headed to Jessica's
*It blew a gale, rained and we even saw some sleet while we were at soccer
*Came home and made some of these, to warm us up, they were meant to be cheese and chive scones but I found a fantastic Cinnamon scroll recipe instead, and we all love cinnamon in this house!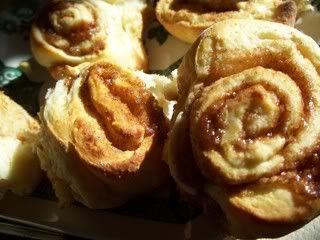 *Those didn't last long, the recipe made 20+ little ones, they were gobbled up and enjoyed by all :)
*Dave left for his soccer game after lunch and us girls headed to the supermarket so we could get the ingredients for a cake Elizabeth and I were making, her reward for another 5 stars on her Big and Brave chart
*We cooked a cherry berry cake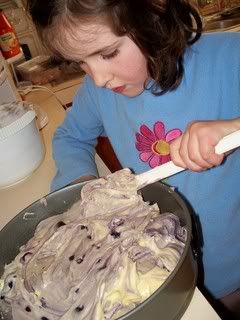 *After putting it the oven, for the 65-75 minute baking, I took Elizabeth's temperature. She hadn't been feeling well most of the day, complaining of belly and head aches. Her temp was 38 so I gave her some panadol and rang the swine flu hotline. The lady was lovely and told me to go to the GP, just to be sure. So I packed the 4 girls into the van and headed to the after hours Dr, after turning the oven off with the cake still needing 20+ minutes to go. The GP didn't think it was swine flu but we will see how Elizabeth progresses and hopefully she will pick up soon :)
*Came home, turned the oven back on, and was cooking dinner when Dave got home from his game. The cake took longer than it should have but we ate a slice, warm, for dessert :)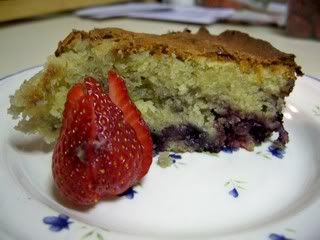 So that was my Saturday, hoping to have a bath in a minute and then watch some telly while I nuggle Dave on the couch, nice way to end the day!
Will leave you with the layouts I made for Scrap-n-Crop, using the August kit "I see trees of green".
Splash
Journaling
Had to use the 'Gojumpina Lake' from the paper brand strip (what are those strips called??)
Pine Cone
Journaling
Very cool owl pins in this kit
Camping Out Inside
and I painted the owl chipboard piece after using it as a template on the Splash layout
You can also see the whopping 7 layouts that Rachel made, either on her blog or in the Scrap-n-Crop gallery :)
Right-o, off to run that bath!!
Pin It Now!