This post is a long one and there are many photos, but hopefully you won't regret reading on :) :)
It's long because 1. I haven't blogged in almost a week and 2. life had been B…U…S…Y!
* Tuesday, Elizabeth, still had fluid on her ears so we are off to an Ears Nose Throat specialist mid Dec. Since coming off the antibiotics, on Monday, she has come down with a full on head cold, so I am thinking we will be back to the GP before too long
* Wednesday, Dave's Surgery, to remove a Lipoma from the back of his neck, didn't get home until almost 7pm
The surgery went well, he was tired and has been sore across the shoulders since, because he doesn't have free movement of his head so his shoulders are always up
He has been resting lots
I was going to take a photo before he had it removed, because it was big enough to clearly see, but I forgot, also wanted hospital photos but that didn't happen either :) He goes back to the hospital on Tuesday to have the stitches removed and to see the Dr for a follow up
* Elizabeth's Sports Carnival, Thursday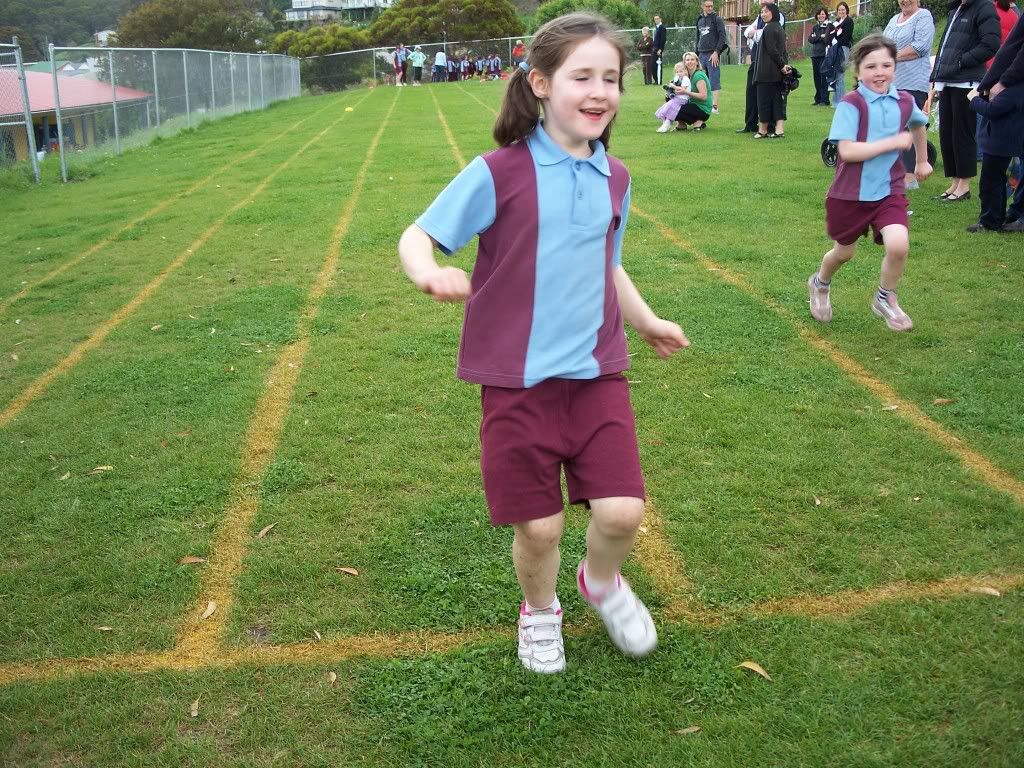 She did really well, third in this running race and a first in the sack race, which was like last year when she had just learnt how to jump!
* Saturday, Elizabeth had a birthday party to go to
* The rest of us partook in some of this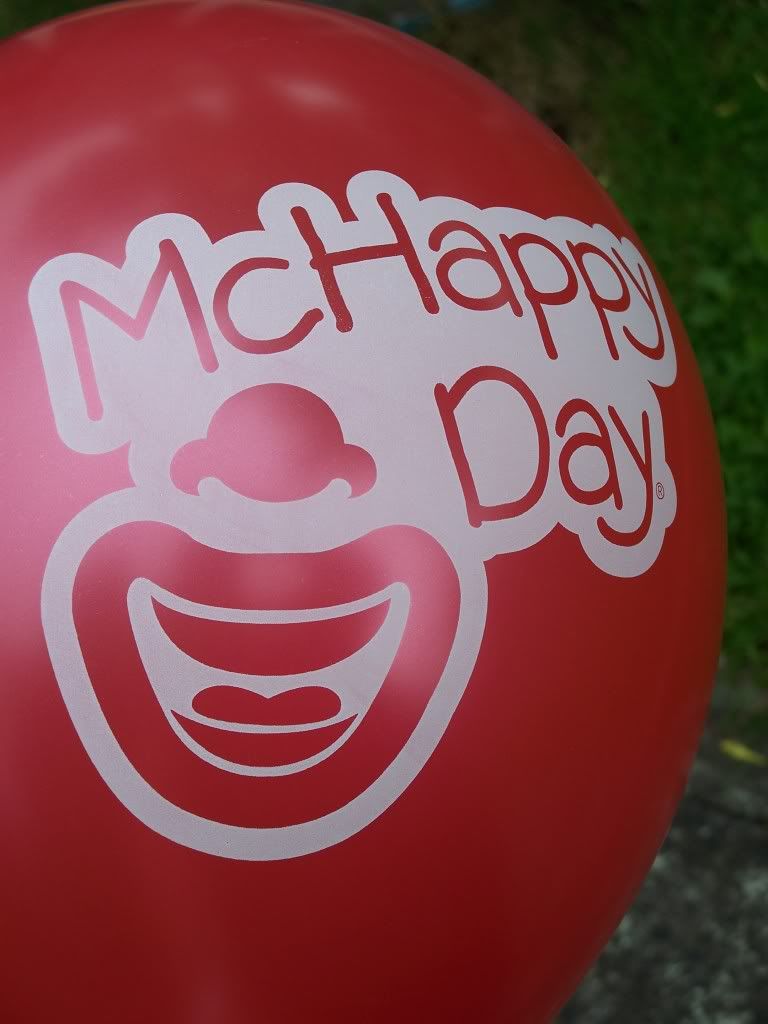 which made us happy too :)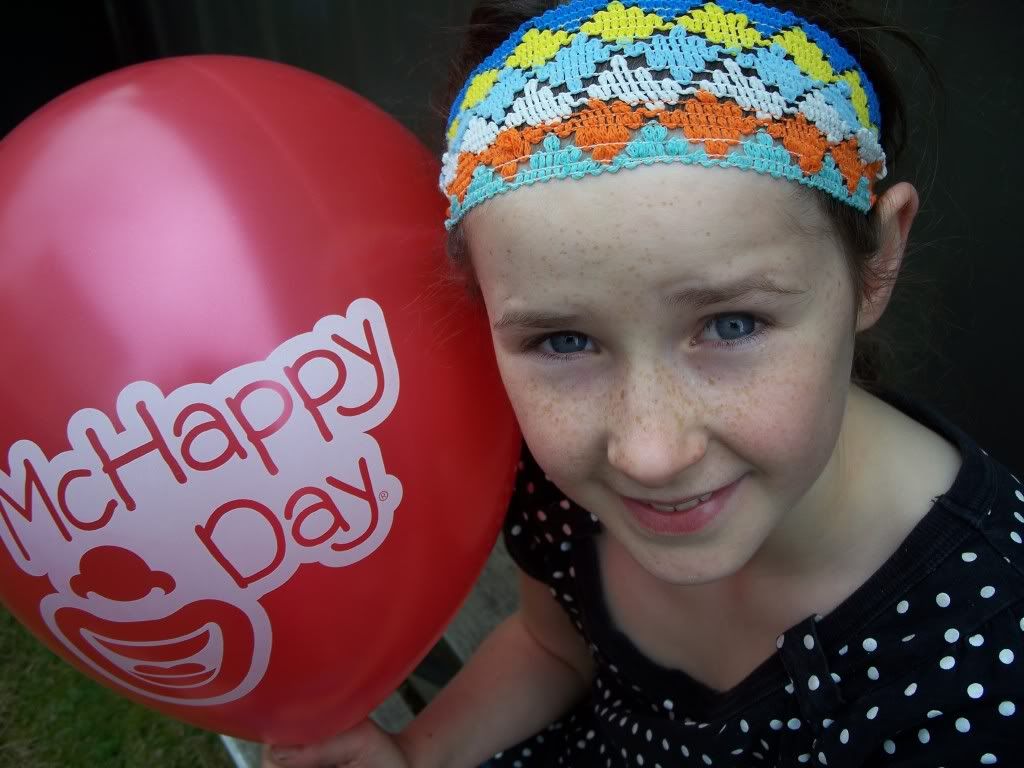 * After picking up Elizabeth we went to visit Dad who looked like this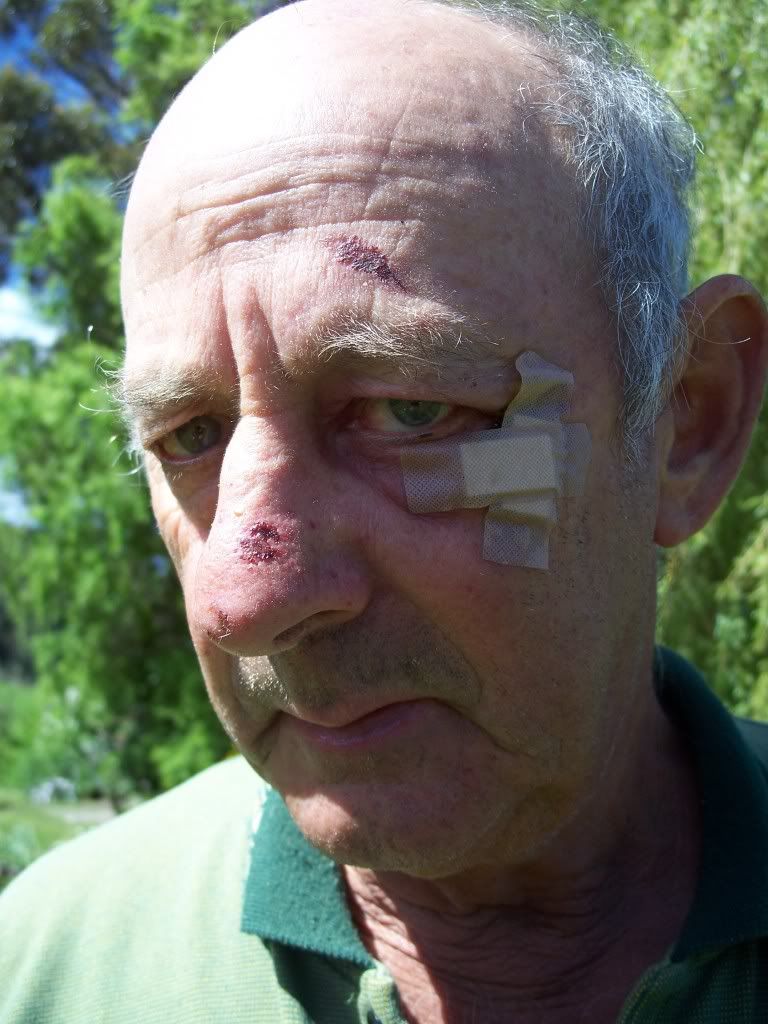 he had tripped over, on the gravel driveway, and come down on his face. He was nice and bruised and I think the Band-Aids came on just before we arrived!
Couldn't go to Mum and Dad's without taking some photos of Mum's Garden. I attacked the roses with my camera today :)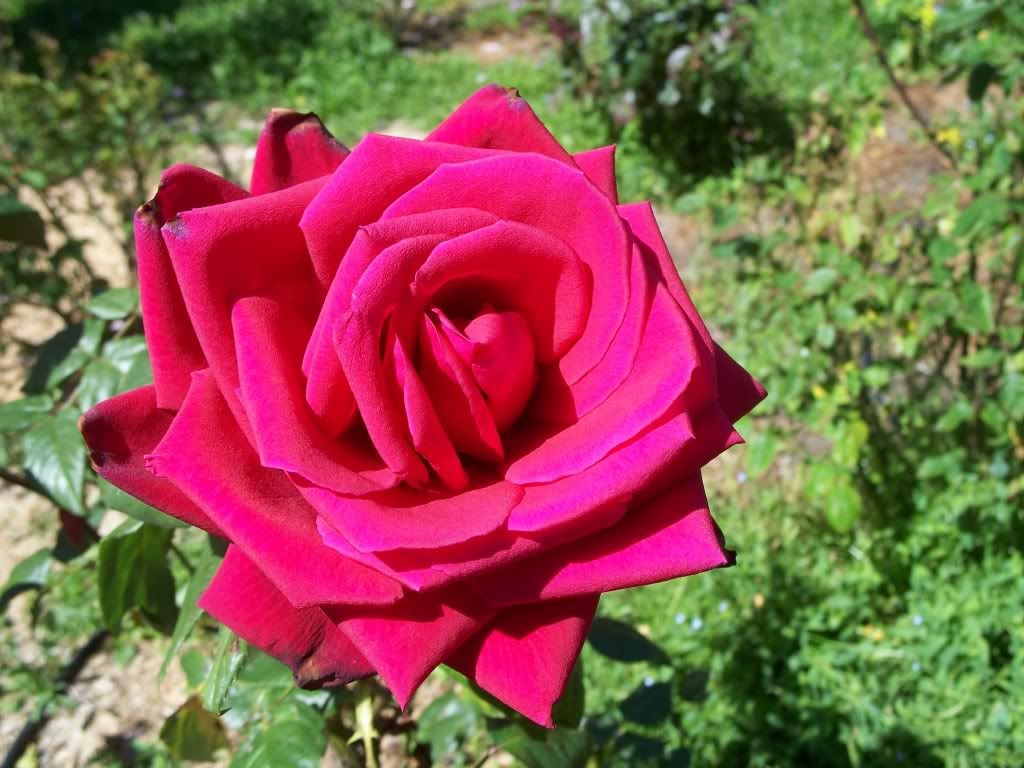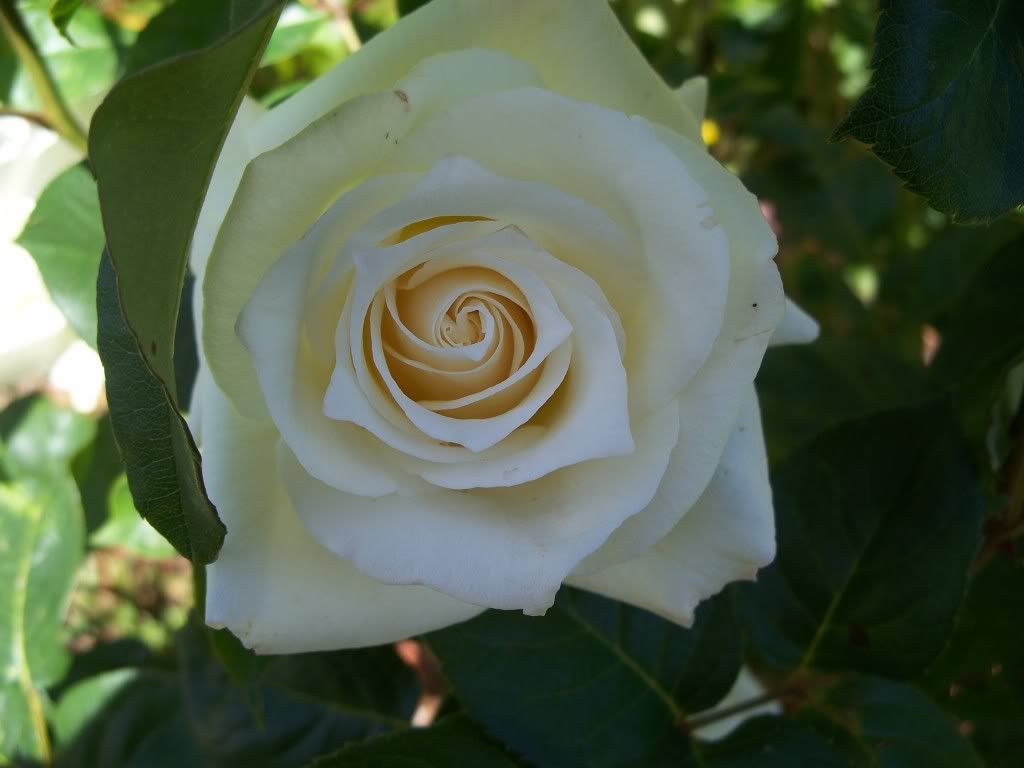 We also did some of this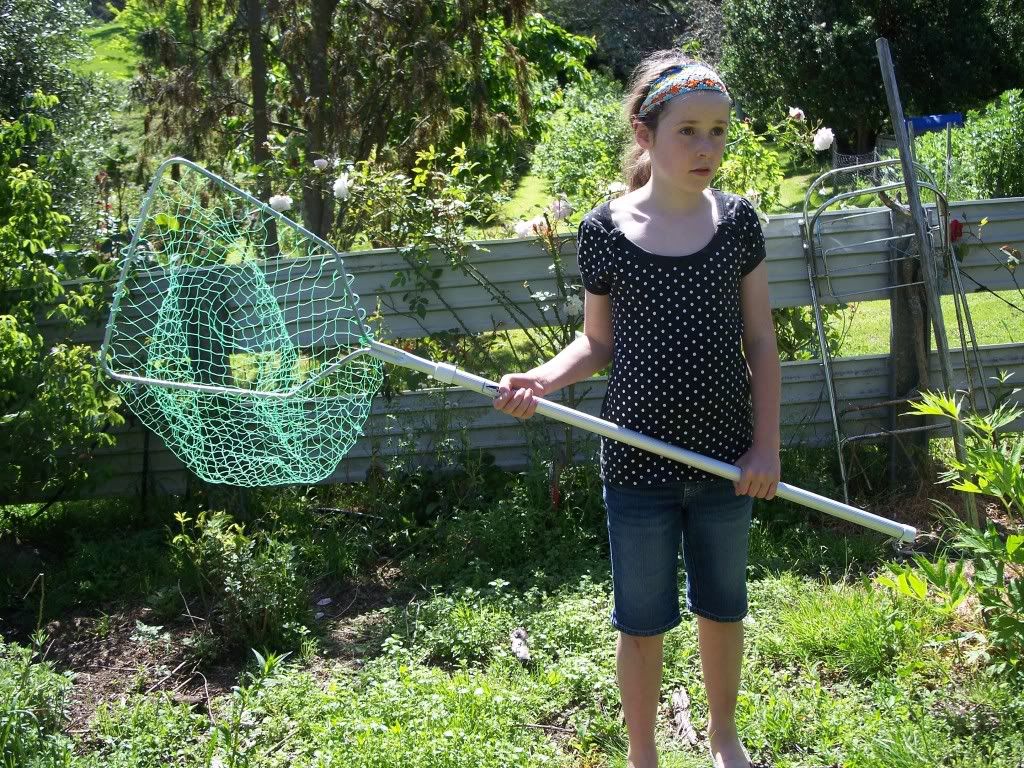 Butterfly catching… none were caught though but they had fun
Some cricket, because we love it ;)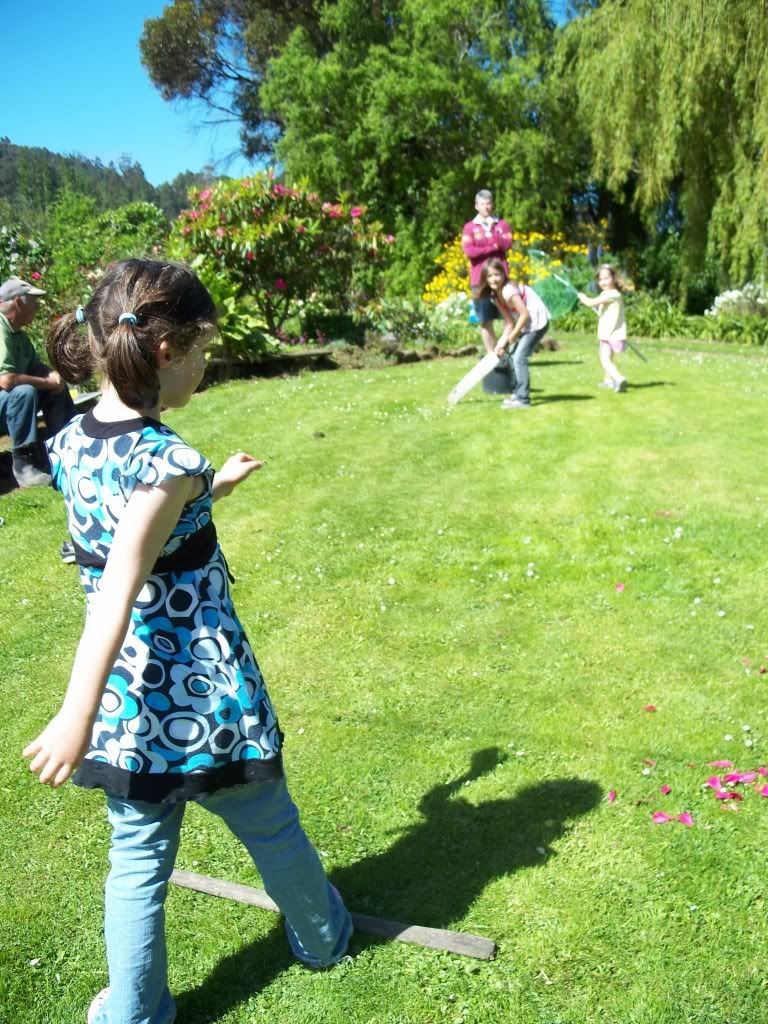 and we all joined in
We also did some more of this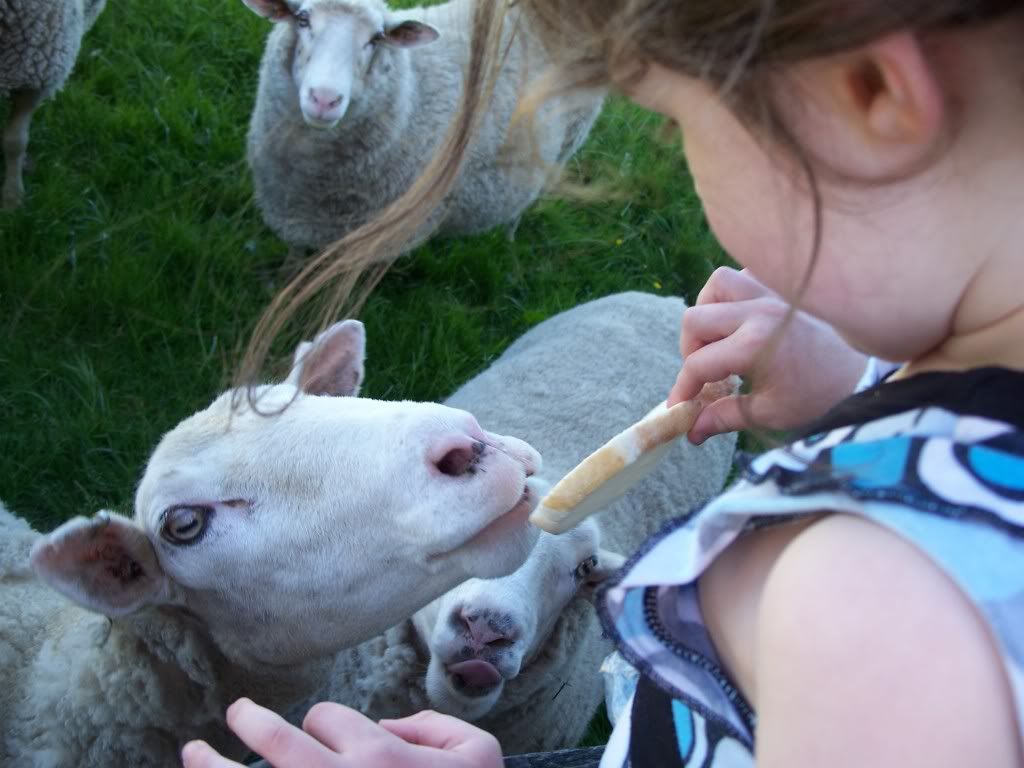 All the sheep are called BAAsil, and I love this photo, look at her lips ;)
Someone did a fair bit of this, poor sick chicky
*And finally today we stayed home from Church, with Elizabeth being sick and Dave not wanting to stand for too long etc we opted out, and then before lunch we headed to the park for Dave's work family Christmas BBQ
This year someone came to visit all the kids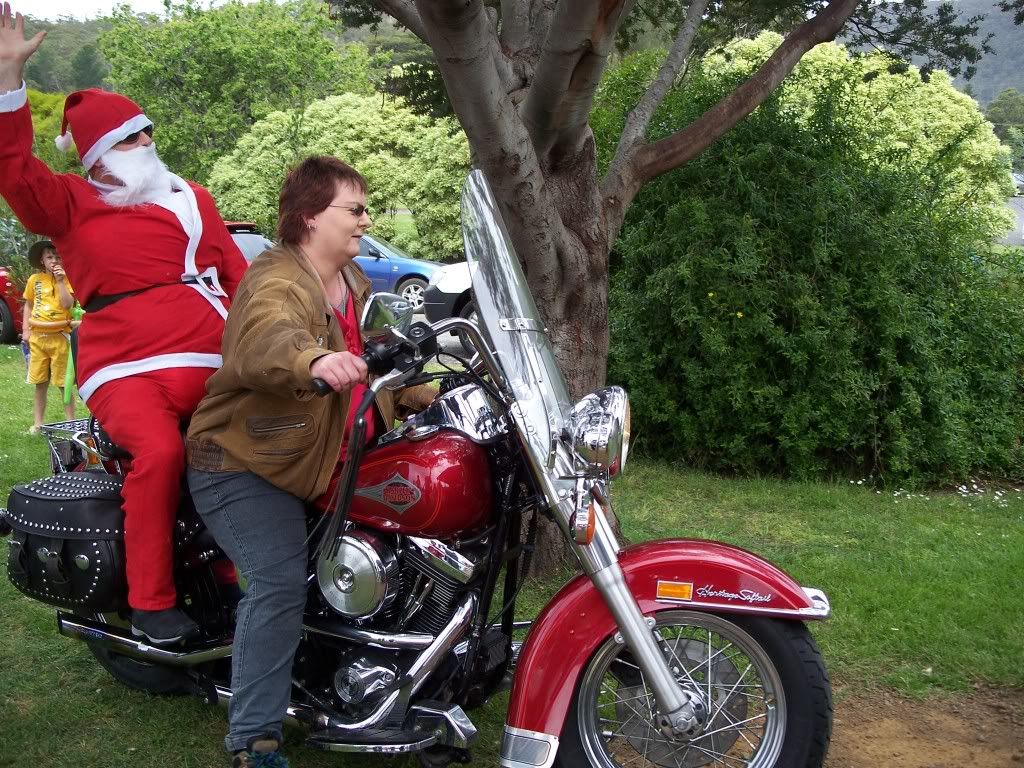 and they also had someone come to give the kids some of these, tied/sculptured balloons :)
So we ended up with this turtle, some swords and belts, a fairy, a rabbit, a crazy hat and I asked for a hippo :)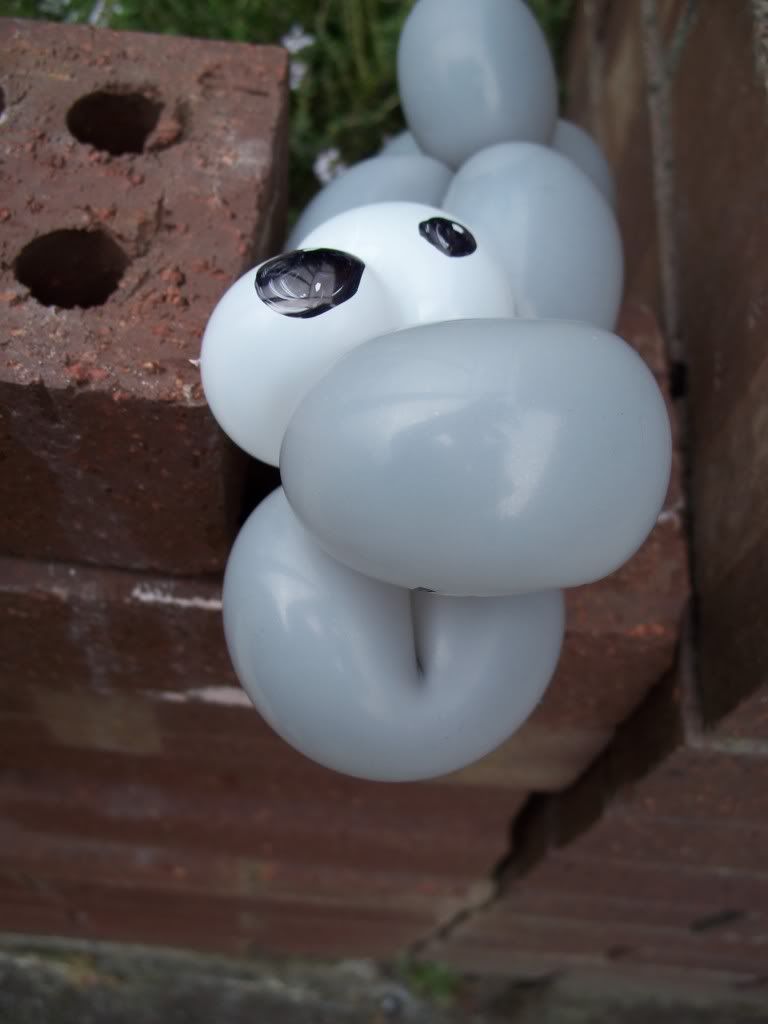 On Tuesday I received my QTea kit, "Sing a Happy Song", but because of the week we have had I slowly played around with the kit
For the first time EVER I would put together a page, over a couple of days, and leave it on my table before finally coming back to stick things down and finishing it off
Yesterday I finally finished up these three pages
I cut up the playing card and used the cloud stickers, with some doodling, to make the scrolly edge
Here I cut some more of the card and added it to half the eeveea journal spot with a button and some stitching, inspired by Gina's very cool stitching
Used my clear DYMO tape for the first time, yay, on some more of the playing card
Then this page
Cut up some of the Smurf fabric and cut the flowers from the Smurf playing card
This scrolly edge was cut from one of the book pages
The journaling ;)
Love the sculpted mushrooms :)
and finally this simple 8.5x11 page
using the yellow velvet ribbon from the kit and one of the cloud stickers
My 6 months on the QTea Creative Team are almost up, which means Jodi is looking for a new team
You can go here to read all about the details for the call
I've reapplied because I love QTea, so am joining all other applicants in the nervous wait for the announcement :)
Phew, there! Finished!! Up to date again lol
Hope your survived the read and found it worthwhile venturing through to the end :)
Yay to you if you did :)
As a reward here are some sneak peeks of what I made using my November kit for Love Scrappin', it should be on sale tomorrow
Ciao :)
Pin It Now!